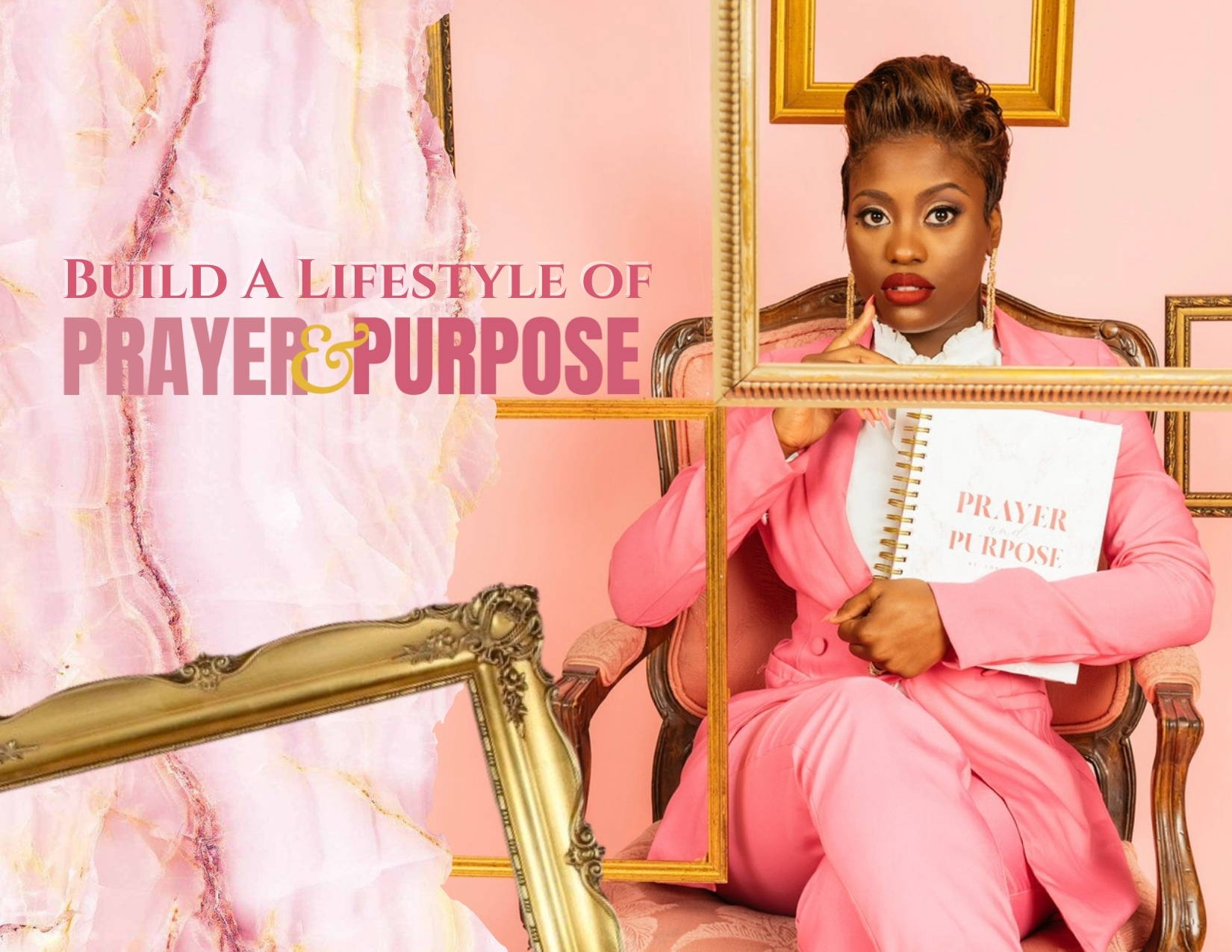 The Planner just got upgraded!! This is a supreme purpose bundle!
The Prayer And Purpose Bundle is the ultimate guide for you to build a thriving lifestyle of Prayer and Purpose with unlimited tools and guided support.

Whats Included:
Royal Society FREE 30 day Trial: Exclusive access to The Royal Society community, your favorite faith based sisterhood. 30 day All Access Pass to The Royal Society weekly masterclasses and sisterhood live coaching with Coach Royal.
Prayer & Purpose Planner: The ultimate guide to building your lifestyle of prayer and purpose. It helps you build a fruitful life of prayer with personal guided prayers from Coach Royal and creative space for personal prayer entries. Then it gives you the creative space to reaffirm your existence daily with daily affirmations. Not only elevating your prayer life but, guiding you to give birth to your purpose with monthly gift assessments and daily accountability. Recognizing your gifts, prioritizing your gifts, and intentionally using your gifts is the way to birthing purpose and the planner has the tools you need to do just that. Now make it a lifestyle! Plan out the actions you need to take to walk in purpose daily with the Prayer and Purpose planner. This planner is like none other and is guaranteed to help you build a lifestyle of Prayer and Purpose.
God-fidence: Digital Download Practical guidance, tools, and assignments to build your confidence in God, Yourself, and your ability to walk in purpose. Godfidence E-book, 4 Webinars, 5 Empowerment Check Ins Confidence Building Assignments. Build the supreme confidence you need to walk in your purpose.
Pray & Purpose Challenge: 30 day challenge calendar to change your habits from powerless to purposeful, and 21 Prayer and Purpose challenge replays to accelerate you into another level of purpose!
Planner Also Includes Personal Rose Gold Diamond Prayer and Purpose Pen.