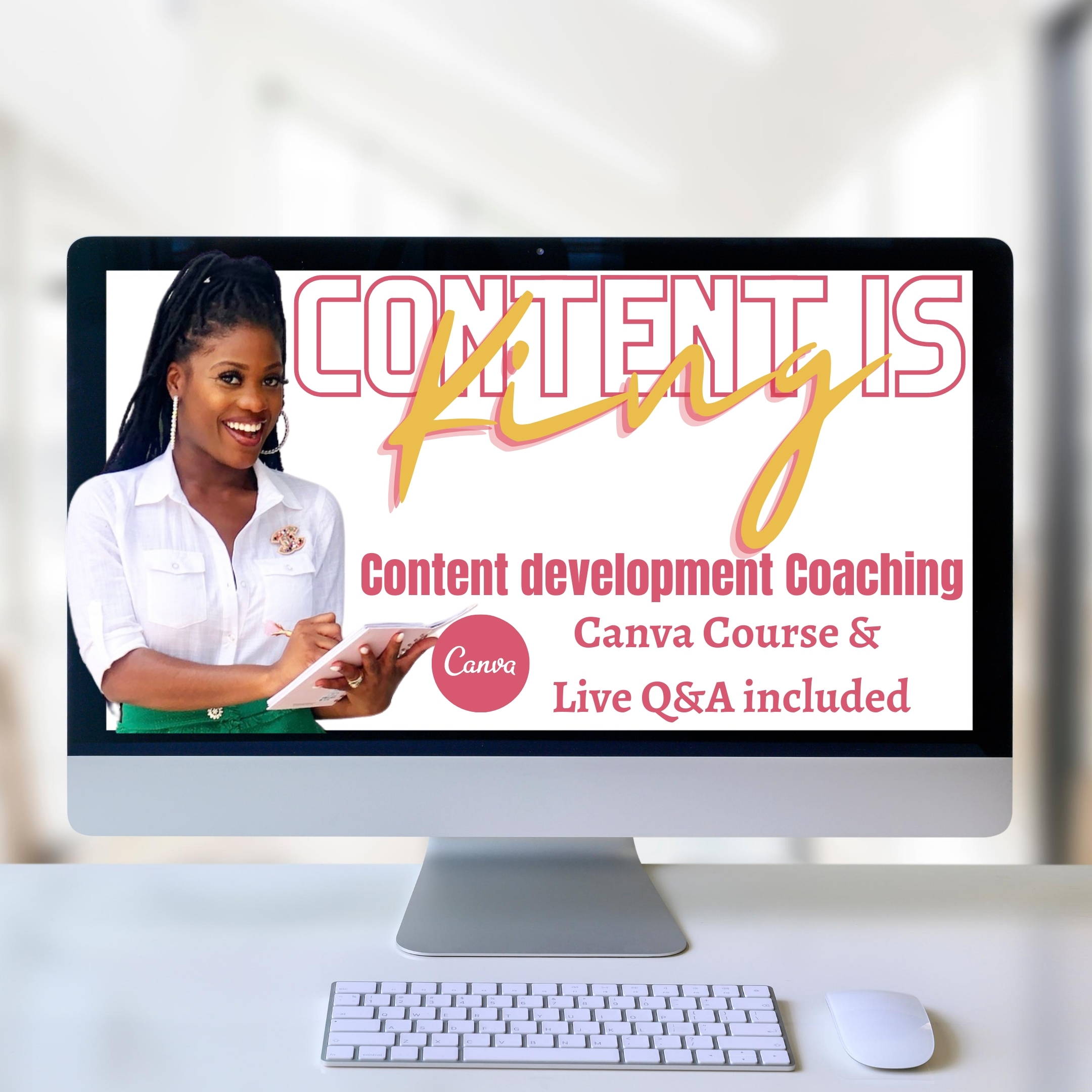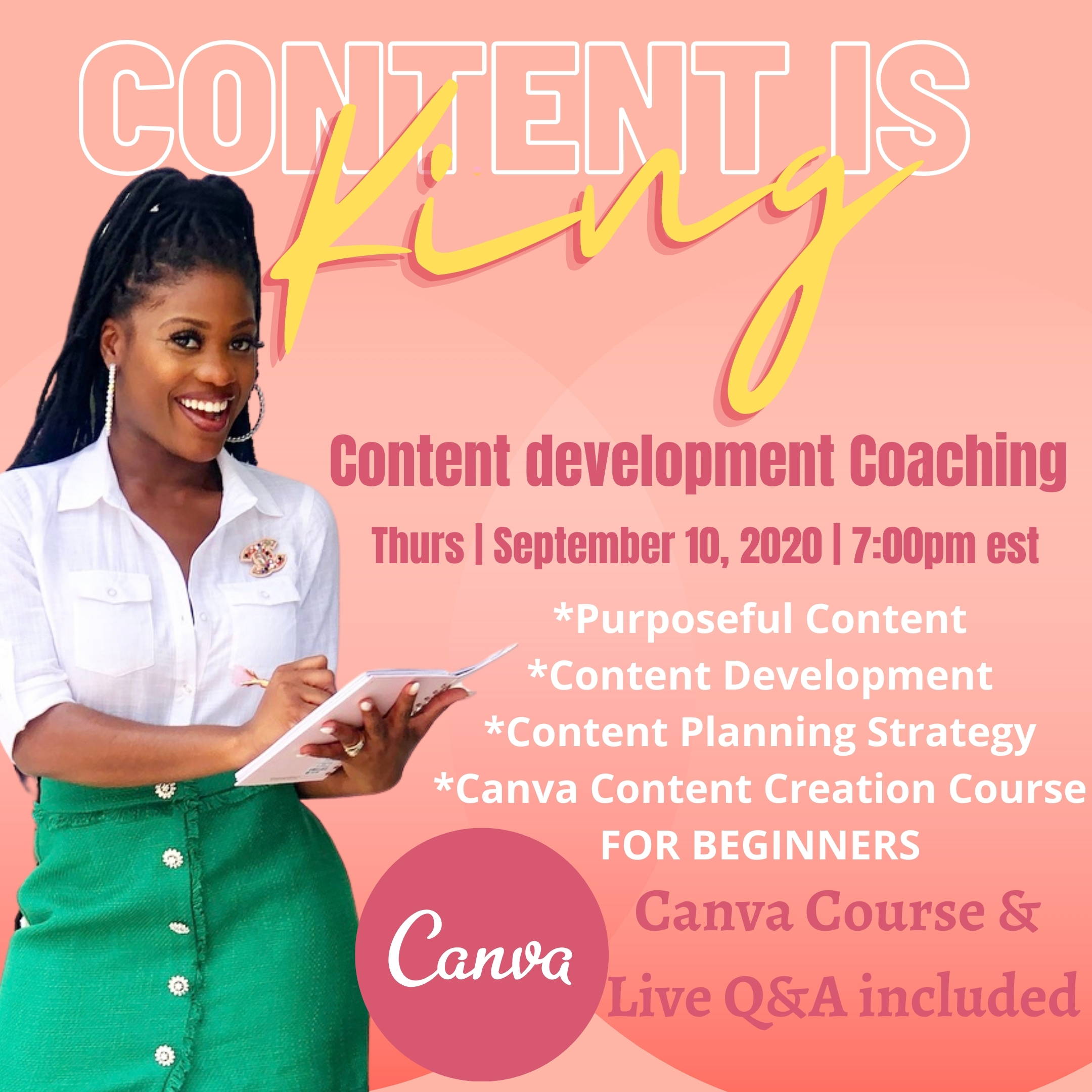 Content Development Coaching
Thursday Sept. 10 7pm est.
Whether you are a beginner in your business or a vet one thing that we can all agree on when it comes to social media is Content Is King! Your content is so important for your brand development, sales, and so much more! Your content could be the very thing standing in the way of your business going to another level. For most of us we know what we want to create but, have a hard time putting it all together. This live coaching is perfect for you! If you find that you're not good with graphics, creating content, or just not sure what to post you better grab your seat now! This fully loaded coaching will take your content to the next level! Register Now!
*Purposeful Content
*Content Development
*Content Planning Strategy
*Campaign Development
*Canva Content Creation Course
FOR BEGINNERS
Canva Course & Live Q&A included
Replay will be available upon completion of coaching.